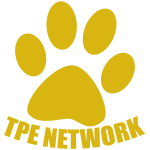 Welcome to TPE Network. Here you can check out the latest news, podcast releases, shop the store, and get to know the TPE Network crew.
Located in Flint Michigan we've been podcasting since June 2006. We've made tons of upgrades since we've launched and we'll make plenty more in the future.
The voices you'll hear emanate from TPE Network belong to former professional athlete Hank Davis, the gambling guru Mello Betts, our very own comic book resource Alex Cruz, and friends of the Network J. Sparks & the man we call XD.
Thanks to everyone who listens to our podcasts and supports our site. We couldn't do it without you!
If you'd like to support our network consider joining Team TPE.
Follow our network on twitter if you want to find out when new shows are available.